UK Government 'to finance' Wylfa Newydd nuclear plant
Follow Us
By Sarah Dickins – BBC Wales economics correspondent
It has been reported that the UK Government is to offer £13.3bn in financial support for Hitachi to build the Wylfa Newydd nuclear power station.
The report from Japanese news agency Kyodo cites sources saying it was aimed at easing concerns about the project costs, which have risen from the initial £10bn estimate.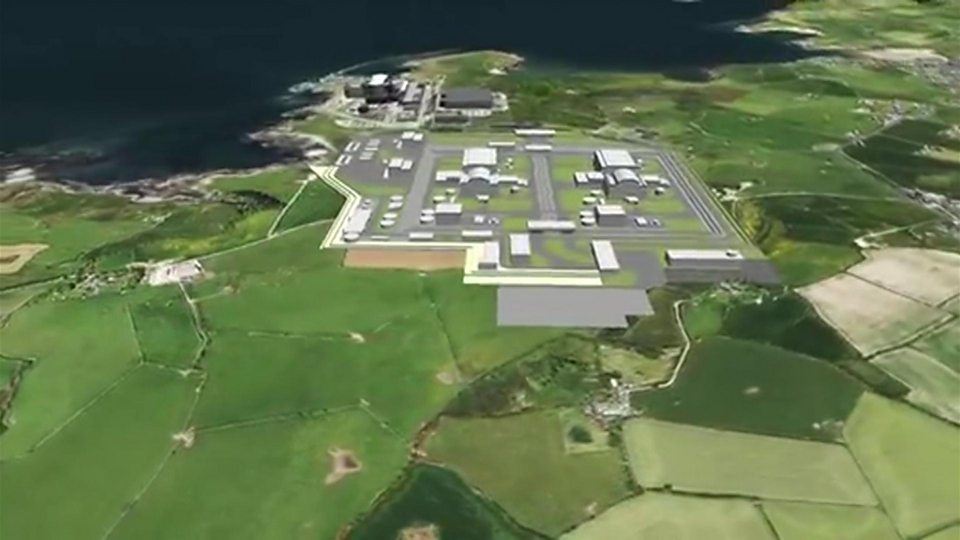 Hitachi's Horizon Nuclear Power hopes to start building on Anglesey in 2020.
But UK government officials said they "don't recognise" the reported claims.
The Department for Business, Energy and Industrial Strategy (BEIS) said discussions were "commercially sensitive and ongoing".
The Horizon spokesman said: "Given the size of the investment involved and the nature of the project, these discussions are complex and detailed.
"While we understand the strong interest in progress, we will not be commenting until they have reached a conclusion."
Kyodo reports that costs have risen to about £20bn and the UK Government support would cover a large proportion.
The reports also suggested UK taxpayers could own a 33% share of the project.
But a BEIS official added on Thursday: "We don't recognise these reports. Nuclear power remains a crucial part of the UK's energy future but we have always been clear that this must be delivered at the right price for consumers and taxpayers."
Horizon also still has to clear the main hurdle of submitting its planning application – and have all its investment in place.
If all goes to plan, Wylfa Newydd – replacing the old station – would start generating power by 2025. The plant would have a 60-year operational life.
There has been concern among industry watchers that the project might not even go ahead and also reports that Hitachi may walk away if it was not given UK Government support.
Hitachi's Horizon Nuclear Power proposes a plant with a capacity of generating 2,700 megawatts of electricity, enough power for about five million homes.
Horizon bought the Wyfla Newydd site in 2009.
UK ministers have insisted the plant must be cheaper than Hinkley Point in Somerset, which given the go-ahead last year.
Article found at: https://www.bbc.co.uk/news/amp/uk-wales-44161097?__twitter_impression=true